This day was really low-key. We left our friends in the Seattle area and headed north to see my half-sister and her mom up in Ferndale. I have few photos of this day, as it was mostly a bit of driving, a lot of socializing, and an even larger amount of trying to pare down what I'd kept from my dad so it would fit in our rental car.
Here is one gem from the stash, though. See, my dad's dad and Ted Geisel were war buddies (WWII, but it's probably not what you think—they worked together in Frank Capra's "army" creating propaganda films for the U.S. Army) and they kept in touch. In my dad's things, I found several more letters than what I knew existed. Here's the one I took a photo of. It's filled with probably-inside jokes and silliness.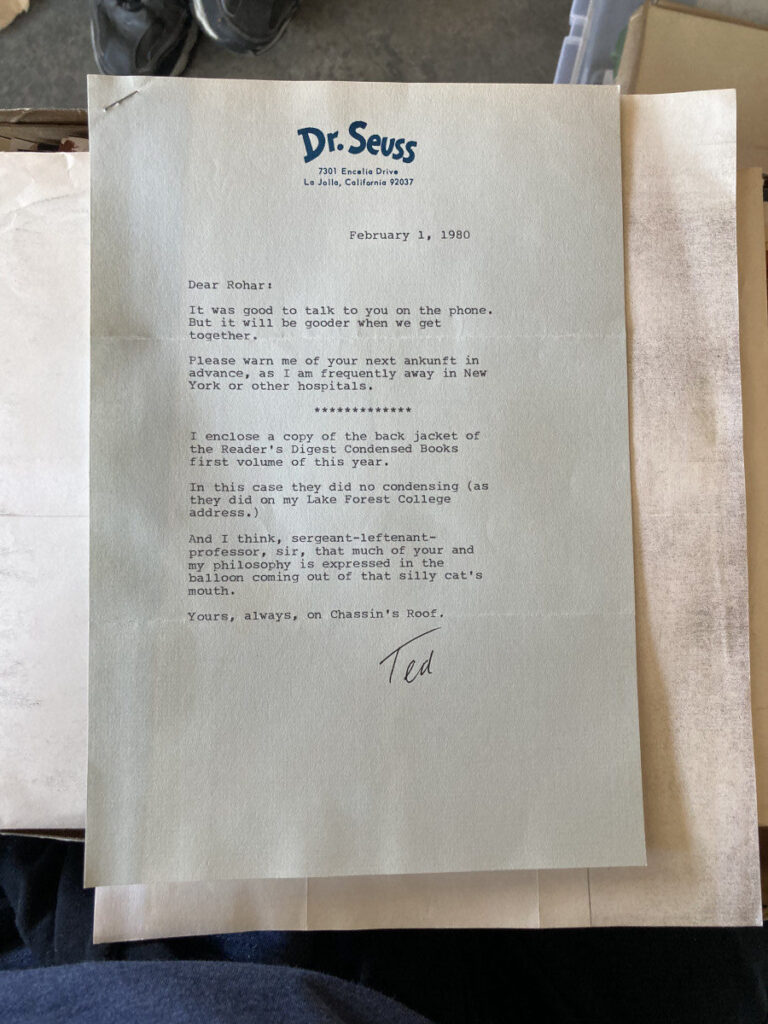 ---
As usual, if you want to support my efforts at this blog, please consider buying your Amazon purchases through this affiliate link where I receive some financial benefit. Or go right to the source and send me money through PayPal. No pressure, though.