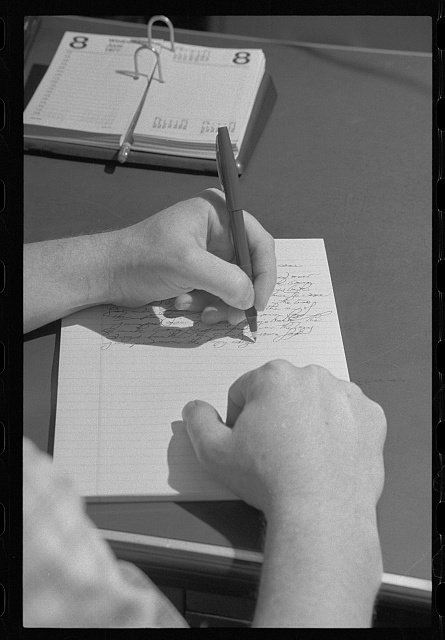 I've tried to keep up with long-form journaling, and it just doesn't stick. Sometimes I write long things, but it's hard right now to fit a huge chunk of time into my day, every day, during a time that I have my wits about me to keep it up ongoingly (first thing in the morning and last thing at night aren't great for long threads and deep thoughts).
So, I do short-form journaling. I figure it's better than nothing, and I believe I'm correct.
I'm on my 10th year of One Line a Day 5-year journals (it's almost time to order a new one for next year!).
I also write every day—something, at least—in Day One, a journaling app that's fantastic. It has daily prompts, which are usually what I write on, but I also use it as a commonplace book to collect thoughts, inspirations, and excerpts and notes from reading.
I hope in the future I'll have time for longer and more frequent reflections. Maybe this daily blog post project will help get me in the habit. Maybe I should put all of these in Day One.
---
As usual, if you want to support my efforts at this blog, please consider buying your Amazon purchases through this affiliate link where I receive some financial benefit. Or go right to the source and send me money through PayPal. No pressure, though.