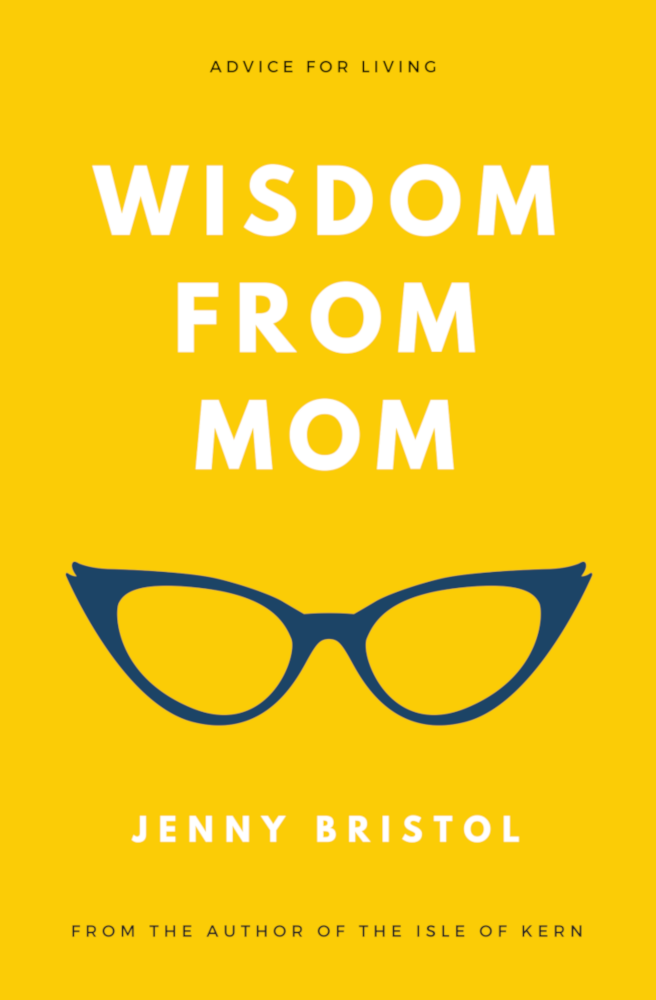 I've just published my latest book (I seem to be on the One Book Every Three Years plan), available now at Amazon, called Wisdom from Mom: Advice for Living! This book has been a long time coming. I started making notes for it many years ago, and finally started writing it up two or three years ago during NaNoWriMo. I wanted to call it done and publish it soon after that, but I kept coming up with more and more content to add. Finally, when the ideas started to slow down, I finalized the text, formatted it for paperback and Kindle, and set it free, just earlier this month. It is now available for purchase in paperback and on Kindle. It's also free on Kindle Unlimited.
What's this book about? Perhaps I should have started there. This book contains much of the excellent advice given to me by my own mom when I was growing up, and as I've gone through adulthood. It includes lessons I've picked up along the way myself, either from other people or from my own experiences (especially with parenting). It includes many lessons that I often have to remind myself of, as well as suggest to others.
The book is divided up into sections matching up with different stages of your life: childhood, adulthood, parenthood, and old age, along with lessons for all-time. It's filled with (what I think of as) good advice for how to keep yourself safe, healthy, and help you achieve your goals and live out your dreams. It will teach you how to have the best relationship possible with your kids and with your significant other. It will help you live with no regrets.
I hope you like it.