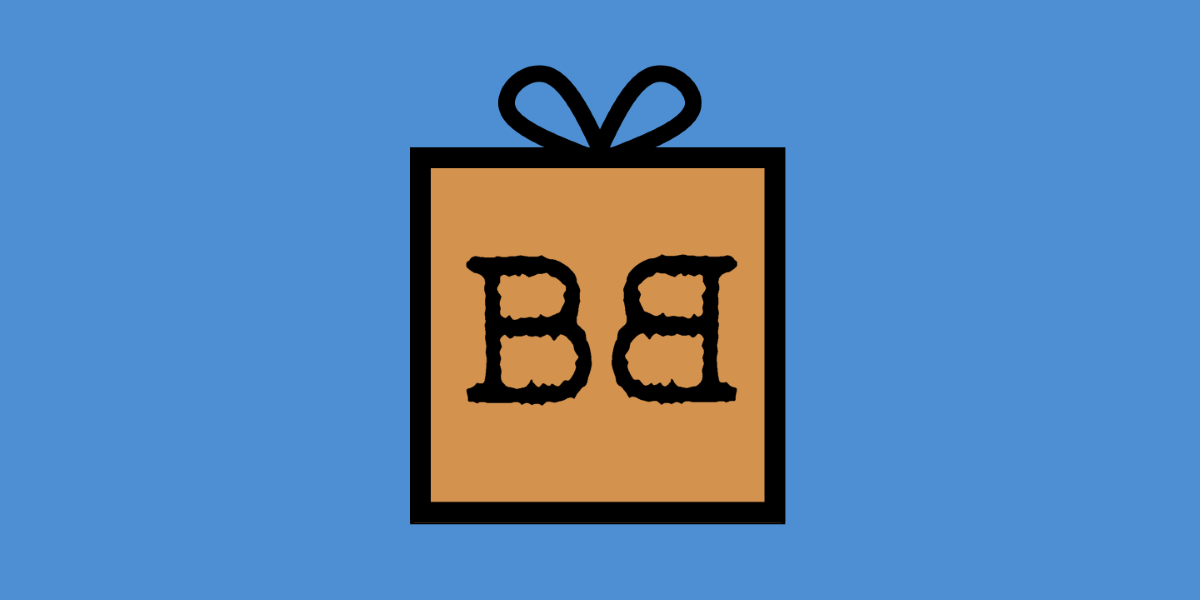 I get a slew of unsolicited books from book publishers. See, I write reviews of a lot of things among my blog posts at GeekDad and GeekMom, and, in addition to the books I request review copies for, they send copies of other books they are promoting at the time. Mostly children's books. So I get stacks and stacks of them. Sometimes I review them anyway, but some of the time they end up as gifts to friends' kids. I hold on to the best of the best, though, and this week's Bristol Box contains some of the best children's books I've received over the past year or so. Dig in, and consider putting together a gift box of some of these for your favorite picture book lover.
Board Books
Brothers Jack and Holman Wang have been putting out many board books for wee ones that are filled with beautiful needle felted figures. They put out a series of books (with spoilers) for the original Star Wars trilogy that I reviewed at GeekDad. More lately they've taken on literary classics. Pride & Prejudice, Moby Dick, Great Expectations, and War & Peace get the fuzzy wool treatment. And these are just the ones that I got copies of. Apparently there is also Emma, The Adventures of Huckleberry Finn, Oliver Twist, The Nutcracker, and Les Miserables. See the whole collection!
Activity Books
What amounts to an activity book for little kids, these fold-out books demonstrate three different food chain areas: sky, forest, and ocean. Starting at the plant end of the food chain and going up to the apex predator (an animal with no predators of its own), kids learn about three different ecosystems as they stretch out each six-foot-long book.
Continuing the fold-out theme, To the Moon is the "tallest coloring book in the world", extending out to 15 feet. It's a massive coloring book that kids will stretch out and color their way up to the moon. Starting at a house, follow the tower up to explore castles, trees, rockets, aliens, dragons, fishbowls with sharks, and more. They also have a book called To the Ocean Deep, for those more interested in the ocean than outer space.
This book reminds me of a book I had when I was a kid, filled with busy artwork where you could just study what each of the people in the pictures were doing. There weren't any real words in the book, just lots of interesting, complex pictures of people going about their day. In Busy Bunny Days, the same thing is going on, except with bunnies and other animals. Follow along with them as they go about their bustling day. This book has some words to guide kids' discoveries, which may appeal to some, but may squelch the imagination of others. YMMV. But see if you can find the cat named Sputnik!
Educational Books
I ogled this one as soon as it arrived. If you were ever drawn to codes and different kinds of languages, this is the book for you. Covering signal flags, Morse code, semaphore, and the phonetic alphabet, this somewhat textured book goes through every letter of the alphabet explaining all the codes for each one. This colorful and graphical educational book will stay on my bookshelf when many others have gone.
Not specifically an educational book, this book has delightful artwork and will generate discussion about geography, time, cultures around the world, and more. This book takes kids on a trip around the world, in one moment in time, to see what children in other parts of our world are doing. In some areas, people will be sleeping. In others, they will be at work, or spending time with family. Kids will play, it will be summer, or a snowy winter. The back of the book also has a fold-out map of the world to help kids learn where these places are located.
A lesson in idioms and wordplay is hidden in this detective mystery story that's populated with the most adorable characters. Goats, fish, monkeys, bulls, horses, dogs, ducks… This cartoon-style book will have kids laughing.
Kids are used to the trees that grow around them. But other parts of the world have different climates, different amounts of sun, rain, wind, and different flora. This book takes kids on a tour around the world of different kinds of trees, representing each continent other than Antarctica. Trees with interesting names such as "bottle tree" and "ghost tree" and "chocolate tree" will pull at kids' curiosity.
An unusual astronomy book, this one reads like mythological poetry, but is filled with facts. It focuses on the planets of the solar system.
Picture Books
I love this book because of the mostly-monochromatic infant-friendly colors (black, white, grey, and red), and style of art. It's all about big things and little things. And tiny things.
This book I've been holding onto for quite a while. I'm not sure if every one of these books come with it, but my review copy came with a pencil with the words, "RED IS THE COLOR OF COURAGE." printed on it. The story is a version of Little Red Riding Hood, in which Little Red is a pencil, and the Big Bad Wolf is a pencil sharpener, the Wolf 3000. Little Red must make her way through writing a story, which in turn can make kids brave enough to write their own tales. You'll want to take your time with this book, as there is a lot to look at on each page. I especially love how the Granny pencil is shorter, from use for so many years.
Marcel is an elephant who is writing an encyclopedia, and this is his story. And mixed in with his story you'll find a variety of facts that he's collected for his encyclopedia. A somewhat random and fun story, this book has plenty of old fashioned art and style.
Now, I'm generally not a big fan of tattoos, but as long as you can still see plenty of skin between the pictures, I'm good. But, of course, it's not up to me. Each person makes their own choices for their own body. And in this book, a father gives his son a tour of his tattoos, telling each ink's story. Some are related to the love of his parents, one is from his time in the military, and one is for his love for his son. The artwork is toned down and beautiful, and will make anyone rethink their thoughts about tattoos, even me.
This classic Hans Christian Andersen tale gets a new treatment with new, breathtaking paintings as the artwork. A short version of the story, this one is a great story to read before bed. Be sure to linger on the illustrations.
This book didn't look like much to me at first, even on the cover. I thought it would be like one of those boring Scholastic school-edition books from my elementary school years. Plus, not doing your homework is a tired old trope. But once you open the book, you're met with chaos and mayhem in a style reminiscent of Edward Gorey. A bit dark but very funny, this book is worth a read.
Note: Though I received copies of these books for free for review, the opinions stated here are my own and not influenced in any way by the free-itude of the books. The ones I selected for this post are the best of the best that came across my desk in the past couple of years.
Save
Save
Save
Save
Save
Save
Save
Save
Save
Save
Save