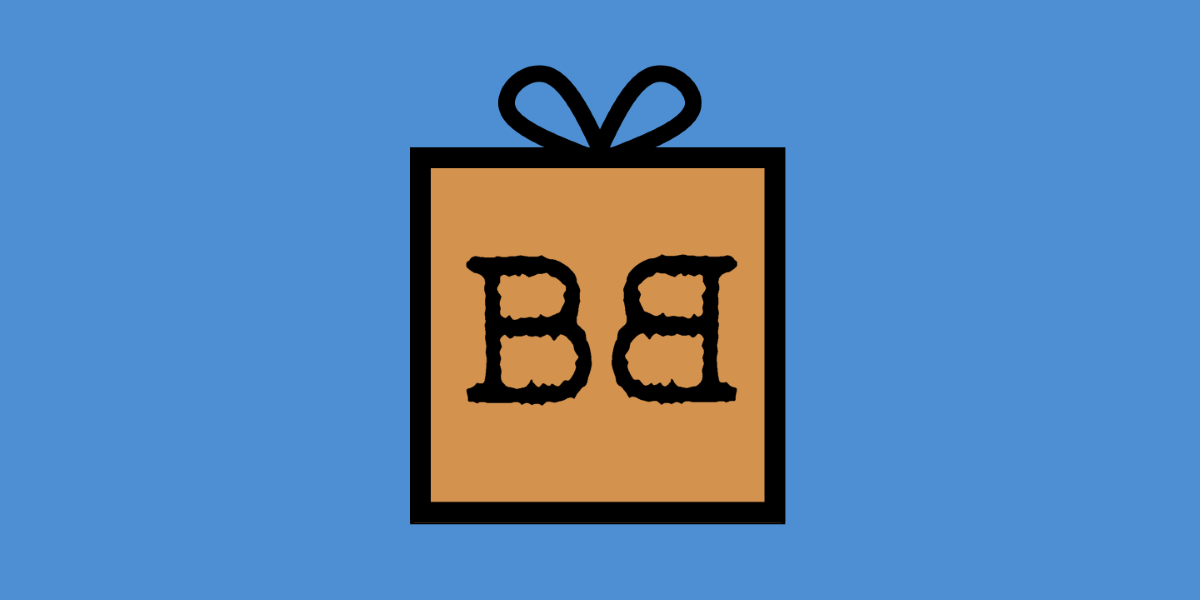 I love today's maker culture. DIY, whether it is woodworking, home improvement, sewing, 3-D printing, cosplay, or knitting, is pretty darn cool. Rory and I are both crafty in a number of ways, and one thing we both love is crochet. Neither of us ever took to knitting (it makes my hands cramp), but crochet allows for similar kinds of products, and I find it easier. So this week's Bristol Box gives you all that you need to get you on the road to knowing how to crochet!
Tools
Let's face it, there are two things, at minimum, that you need to crochet: yarn and a crochet hook. But, like knitting needles, the hooks come in a variety of sizes. So unless you only crochet with one type of yarn making one type of product, you'll want a set of hooks.
If you can, try out other people's crochet hooks and see if you prefer metal or wood, though there are also bamboo, plastic, and other materials as well. The aluminum ones are the easiest to find in craft stores, but there is more availability online.
Personally, I swear by my extensive set of mostly Susan Bates metal (mostly aluminum) hooks. Some people prefer hooks to have proper handles on them. Look around and try what appeals to you, then either buy sizes as you need them (project instructions will guide you), or buy a nice starter set of the middle sizes and go from there. Larger hooks make larger stitches and work better with larger yarn. Same as knitting.
Eventually, you may need crochet stitch markers (don't confuse these with the ones for knitting—crochet markers open and close whereas knitting ones do not), but unless your first project is amigurumi, which I don't suggest, you won't need them for a while).
Yarn
Though it doesn't always make the most luxurious product, I find that crocheting with cotton yarn creates very clear stitches, making it easier to see what you're doing. Plus the yarn isn't stretchy, so tension is easier to see and maintain as well. Try some of the Sugar 'n' Cream cotton yarn, and then when you're feeling braver, check out something from the extensive Lion Brand line of yarn. They offer many different materials of yarn, from wool to acrylic to mixed fibers. Once you find the kind of yarn you want to start with, pick a pattern to make (see below) and then buy the correct amount and type of yarn. Or start with the pattern and use the yarn they recommend.
Stitch Instructions
To learn how to crochet properly, I recommend having a good crochet stitch reference book that details how to do a variety of stitches with plenty of pictures. I have The Crochet Stitch Bible, but there are countless useful crochet stitch reference books available. These can also be supplemented with instructional YouTube videos, if you prefer video. There are a few different crochet styles and ways to hold the hook, though, so find a position that is comfortable for you.
Patterns
Before you go buying yarn, you'll need to figure out what to make. If you've ever bought fabric thinking it would make a great skirt and then realized that you don't have enough fabric… Yeah. That. So, plan your project in advance. Lion Brand has a really extensive offering of free patterns on their website, and you can search by project type, yarn, difficulty, and more. Additionally, look for a book that's full of patterns. There are books that specialize in one skein patterns that don't use a lot of yarn, patterns for babies, afghans, hats, gloves, sweaters, and more. Amazon also has plenty of free crochet Kindle books.
Though crocheting may eventually eat up your spare cash, it really doesn't have to. Once you have a good set of tools, the yarn could be your only expenditure. Instruction can be found for free online.