My Books and Collections That Include My Writing
Books
Okay, I'm up to three books published! I'm still working on many more, with several partially written.
Wisdom from Mom by Jenny Bristol
Published in 2018.
The Isle of Kern by Jenny Bristol
Published in 2015.
Geek Mom: Projects, Tips, and Adventures for Moms and Their 21st-Century Families by Natania Barron, Kathy Ceceri, Corrina Lawson, and Jenny Bristol
Published in 2012.
Collections That Include My Writing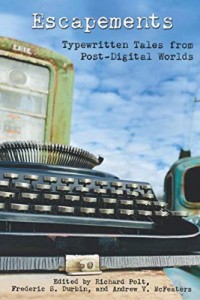 Escapements: Typewritten Tales from Post-Digital Worlds (Cold Hard Type), edited by Richard Polt, Frederic S. Durbin, and Andrew V. McFeaters

From the description on Amazon: "With no digital technology, the world can be a harsh place—and a surprising one. Whatever happens, our typewriters will be there to document it. Imagine the possibilities in this collection of stories, poems, and art. Contributors include Wendell Berry, Jenny Bristol, Rory Bristol, Ariana Davenport, Shelley K. Davenport, Jamie Davies, Frederic S. Durbin, Mathilda-Anne Florence, N. E. Glenn, Martyn V. Halm, Lori Hedges, John Howell, Scott Kernaghan, Shane L. Larson, Timothy Ley, LA Marler, Todd Mauldin, C. M. Mayo, Andrew V. McFeaters, Bill Meissner, Klaus Mielke, Eliezane Moon, Duane Morrison, John Munroe, Christopher M. Ochs, David W. Pedersen, Jim Pennington, Monica Quinn, Kim E Revay, Charly Roland, Andre Gene Samson, Philip L. Simpson, Maria Tolentino, Armando Warner, and Donald Winzer."
Published in 2019.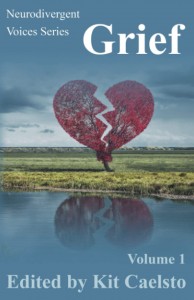 Neurodivergent Voices Series: Grief, Volume 1, edited by Kit Caelsto
From the description on Amazon: "Grief is difficult under the best of circumstances. For the neurodivergent brain, processing grief can be more difficult and last longer. In this anthology, individuals tell of their experiences with grief. Death, dying, the loss of previous lives, or friends…all facets of grief are discussed in this honest, yet uplifting anthology."
Published in 2023.