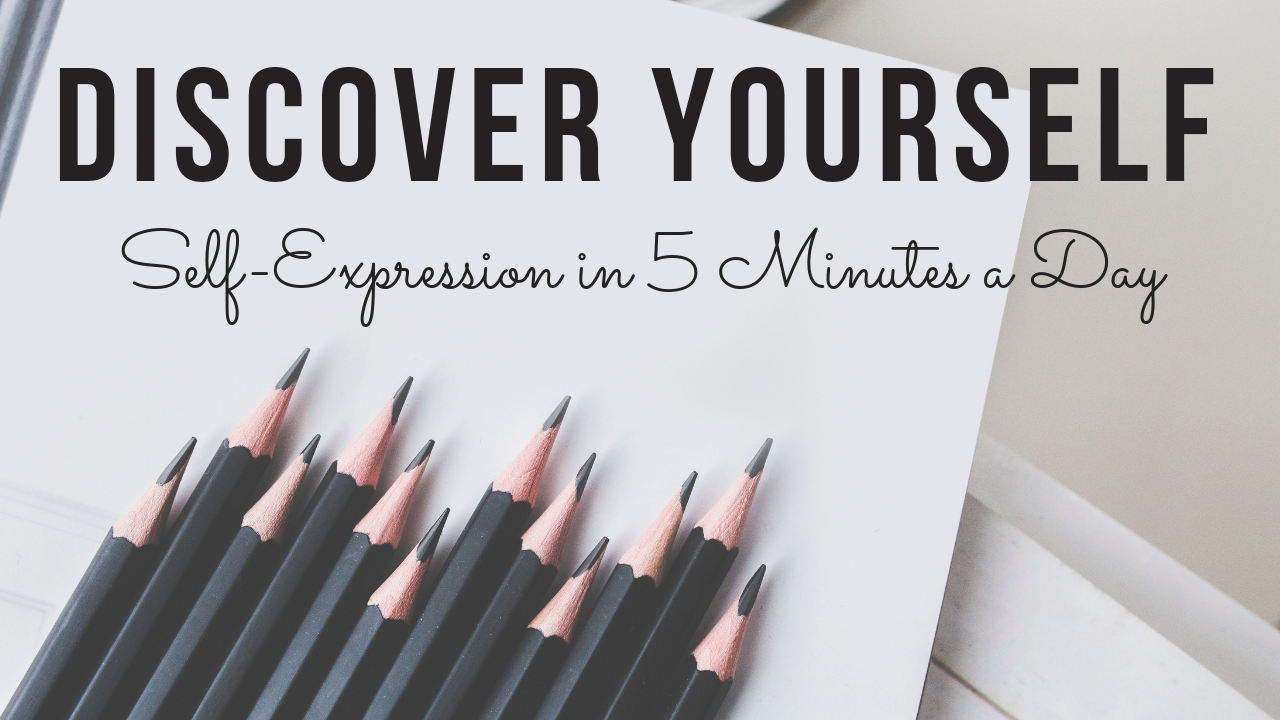 Hi, everyone! I'm trying something different. I worked through the month of September, through one of their "put together a class super fast and we'll give you bonuses" workshops, to put together a class on the website Skillshare. If you don't know about Skillshare, it's a pretty cool site that has tons of classes in creative, lifestyle, technical, professional, and other fields. If you have a subscription, you can access all of the classes and take as many as you like. But, of course, they also have a free trial, which is long enough to check out what's there and see if you want to subscribe.
Though my class was a bit of a rush job (I'll take longer with my next classes if this one does well, I promise), it's up there! It's called Discover Yourself: Self-Expression in 5 Minutes a Day and is all about taking five minutes a day to find a way to express yourself (naturally). A little oasis of self-care in the chaos of your everyday. You can watch the intro video without even having a free trial. But the class will help you find the time, decide on a topic, and get organized, as well as hold you accountable. Check it out!
If you end up signing up for a paid membership at Skillshare, and you use my link to sign up, you're supposed to get two free months and I also get a bonus, so that's nice.